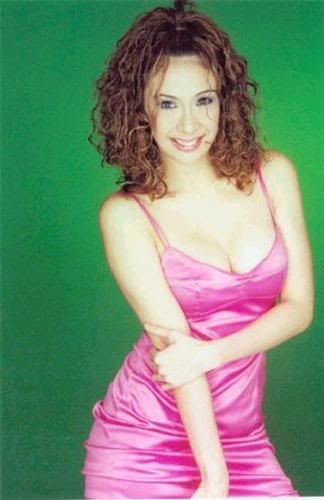 Sexy, smart Filipina comedienne
Giselle Sanchez
visited
There Philippines
the other night.
Check out this
in-game video
of her appearance. Smart girl that she is, Giselle takes to virtual reality like a fish takes to water. Since brains carry over to virtual worlds more than looks, she attracted an even bigger crowd than equally sexy but less experienced Filipina actress
Andrea del Rosario
, who
also visited
There
recently. Virtual interaction makes one far less starstruck around celebs, so this online audience joked around with Giselle far more spontaneously than her live audiences ever could.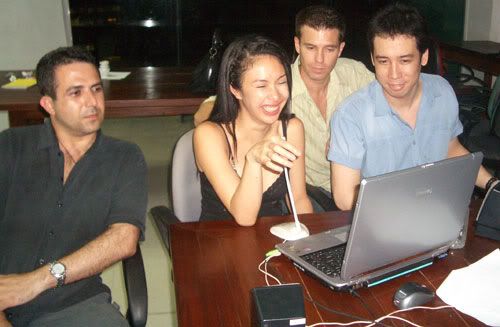 Groovenet's
David Foote
(black shirt) and
Greg Kittelson
(yellow shirt) watch Giselle deliver another zinger.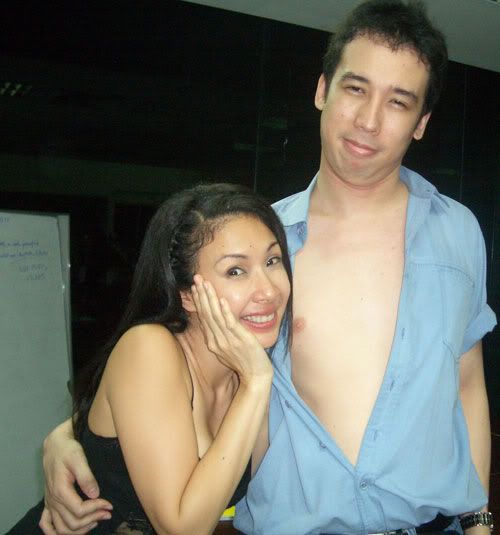 Oh, and after seeing
my blog picture
, she just had to get this shot. The girl knows a
good meme
when she sees it.