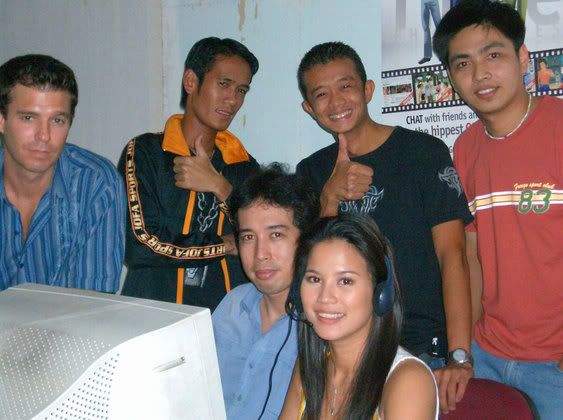 I had a great time with popular Filipina actress
Andrea Del Rosario
during her
appearance
in
There Philippines
last night. With me in this picture are Groovenet President
Greg Kittelson
(left) and his staff. Not shown are Groovenet Chairman
David Foote
and Filipina cosplayer
Jerry Polence
. Jerry helped Andrea design her avatar.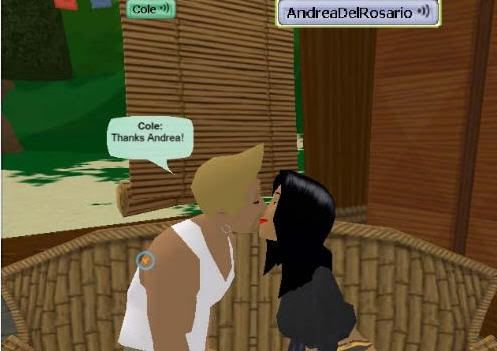 Here's one for the gossip columns: Greg's avatar kissing Andrea's. Andrea's avatar would have kissed mine, but I was offline.
I've also started a
bloggers' group
in
There Philippines.
There
features a lot of social interaction and content creation -- the things bloggers love.