Read this brilliant and timely book if you want to get a look at the future of business.
--
Dr. Eric Schmidt
, Chairman and CEO, Google.
I sometimes discuss
the Long Tail
in my speeches (thank you
Sacha
). That's why I'm delighted my sister
Michelle
got me Chris Anderson's new book
The Long Tail
for my birthday.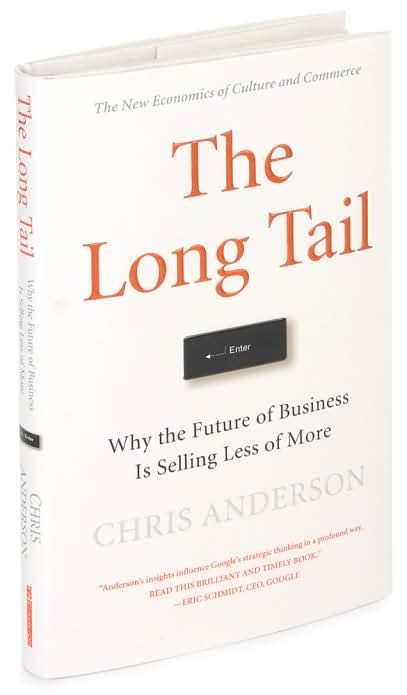 Any business book that mentions anime
fansubs
by page three has got to rock. I am going to read the tail off this one.
Speaking of anime, the theme song for my birthday this year is
Aya Hirano's
Bouken Desho Desho?,
from the
virally
smart anime
The Melancholy of Haruhi Suzumiya.
Choice lyric:
Doing what everyone else does is no fun. Only do the things you can truly experience.