A while back, I proposed that
many modern anime are purpose-designed for mashability and viral marketing
. More proof: the
Haruhi Dance
and
Mikuru Beam
video memes, both from
the same anime
.
I could swear those scenes were deliberately made for mashability. I won't even get started on how easy the title character is to
cosplay
:
she wears a schoolgirl uniform with a distinctive armband
.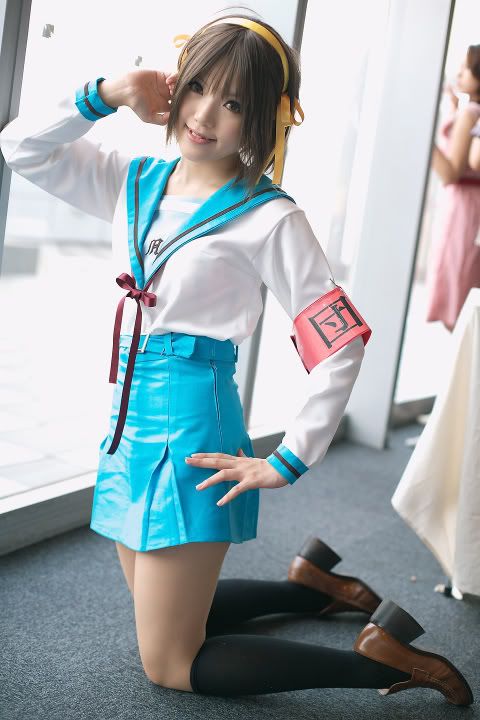 GaiaX's
Misayo Kurata
actually gave copies of the Haruhi Dance to several members of the Philippine IT press, to show them what Japanese viral video marketing is all about.