I like online rich media.
Like many Filipinos
, I love
YouTube
. I made
Summit Media's
first
Flash
screensaver
way back in 2000. That's why I'm glad to see them understand that good online rich media marketing relies on permission, not interruption.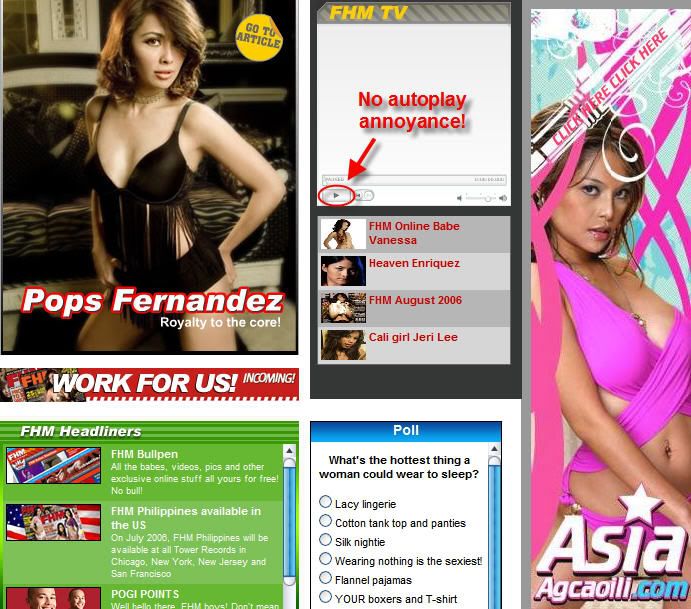 After I
called
them on it
twice
, Summit's
FHM Philippines
finally drops autoplay annoyance. Good work, guys. Now if you fix the preview pic, you'll get more voluntary plays from engaged viewers.
Now to remove that damn
autoplay annoyance
on Summit's other mag site,
GamesMaster Philippines
.