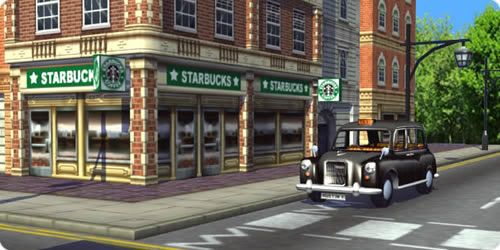 Yes,
Starbucks
is everywhere. Even in
London Taxi Rush Hour.Youniversal Branding
provides an excellent primer on gamevertising, with stats, tips, examples, and agencies.
The optimum role for a brand within a game is to enhance the gamer's sense of escapism, by strengthening the alternate reality experience.
That's why I call it
gamevertising
,
not
advergaming.
The game defines the campaign, not vice-versa.
(Via
JC Cuneta
.)