Steve Rubel identifies the strategy behind syndicating your sites' content to other sites, and aggregating links to other sites' content on yours:
picture-in-picture marketing
.
I'd like to add that the goal of this strategy, like the strategy itself, is twofold: aggregating content for
onsite stickiness
, and syndicating content for
offsite spreadability
. Note that both are powered by RSS.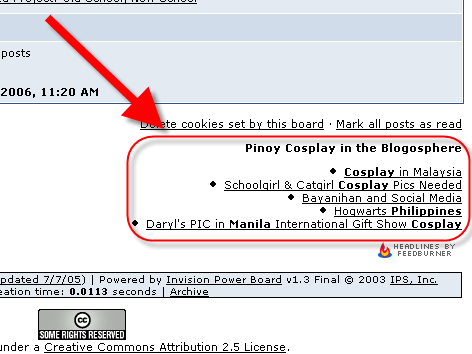 This is
exactly
the strategy behind the
blogosphere tracker
on
Pinoy Cosplay
, which users find quite
useful
. Kudos to Steve for finally giving this powerful strategy a name and image.