Check out the
negative feedback
on
Paris Hilton
briefly
appearing
to endorse a game at
E3
.
I'd do her. But I wouldn't buy a game from her.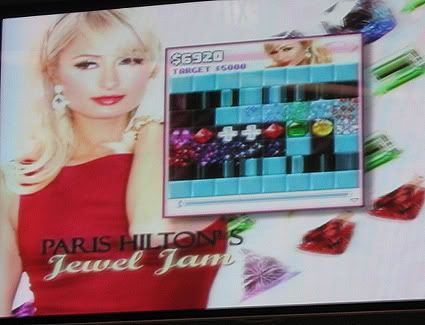 Joystiq's
Sarah Gim
tricked her PR people into looking for box art -- for a
mobile
game. Sure, she was mobbed -- mostly by nongamer press who didn't give a hoot that they were at the world's biggest gaming show. Heck,
she even got the name wrong
.
This is the same sort of clueless, insulting, top-down, noninteractive, offline marketing thinking that has expensive, traditional, fan-disengaged models like
Iya Villania
and
Angel Locsin
endorsing games. Sure, they generate mobs -- low-conversion, low-value, disloyal, nonsneezer mobs. This is what happens to game publishers who fail to recognize
the potential of gamer babes
.