John Batelle calls search data -- what the world is searching for -- the "
Database of Intentions
".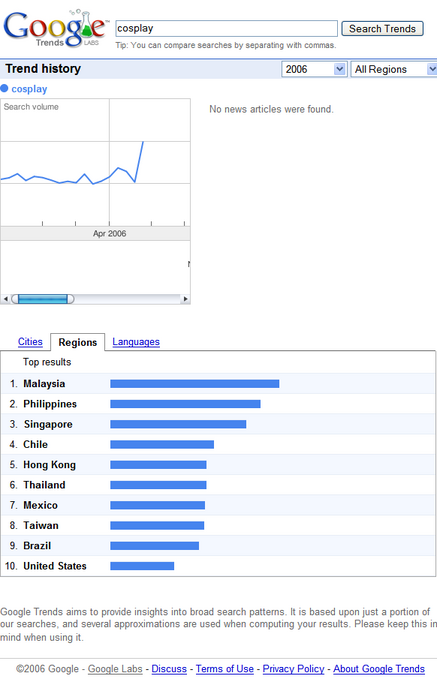 According to
Google Trends
, the Philippines is #2 in Google searches for the word "cosplay" in the year 2006. That beats tech-savvy Singapore, with its
Singapore Cosplay Club
. Malaysia, which also has a
vibrant cosplay scene
, makes #1.
Pinoy Cosplay
members must Google a lot.