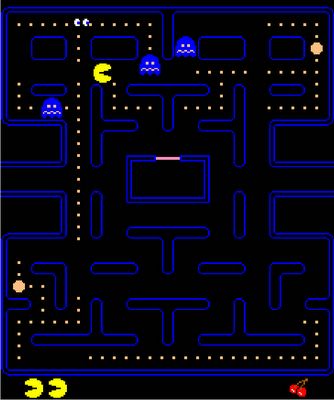 When everyone was playing
PacMan
twenty-five years ago, few could predict that he'd end up reinterpreted in a museum.
The recently opened
i am 8-bit
exhibit in Los Angeles reinterprets classic video games, from old-school hits like
Super Mario Bros.
to more recent genre-definers like
Street Fighter II
.
With the stunning realism of today's games, my kids may well see a wax figure of
Final Fantasy X-2's
Yuna at Madame Tussaud's.