Encouraging entrepreneurship is clearly a key component in the movement to uplift the quality of life in the Philippines. With this book, PICS makes a truly significant contribution by bridging the digital divide and empowering SMEs.
-- Joey A. Concepcion, Philippine Presidential Consultant on Entrepreneurship; President and CEO,
RFM Corporation
.
The book imparts valuable lessons on e-business, which will help in translating the Filipino entrepreneurial spirit into a sustainable competitive advantage for the country.
-- Napoleon L. Nazareno, President and CEO,
Philippine Long Distance Company
and
Smart Communications, Inc
.
A bunch of other guys said nice things about this book, but I don't want this post to get too long.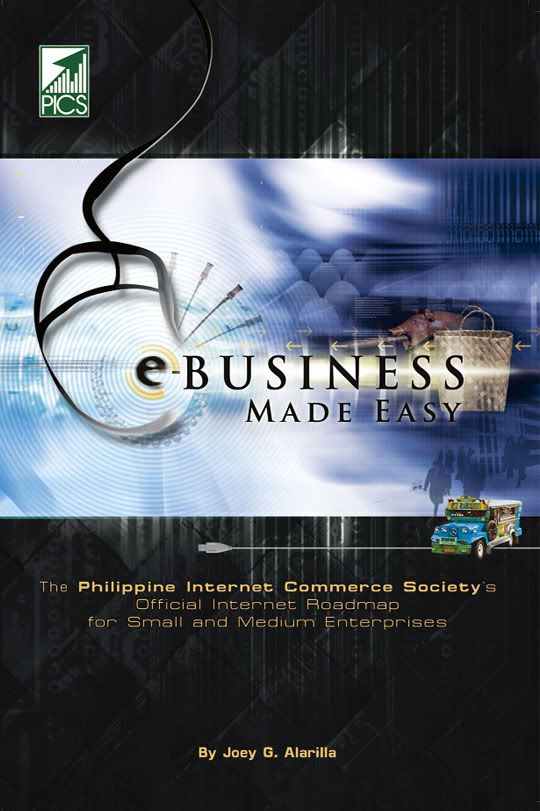 e-Business Made Easy: The Philippine Internet Commerce Society's Official Internet Roadmap for Small and Medium Enterprises
by
Joey G. Alarilla
. Coming September 25.
We wanted to call it
e-Business for Dummies,
but that would've been
confusing
.