Sexy sex columnist
Asia Agcaoili
visited
There Philippines
last night to answer players' questions on -- what else -- sex. They went at it for hours.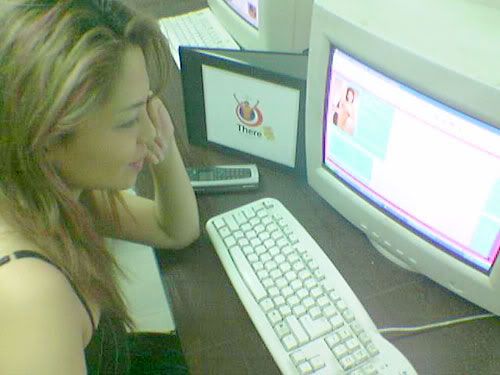 In case anyone's wondering, Asia tweaks her own
MySpace
and
GrooveNet
profiles. Yes, she knows
what's going on with Tila Nguyen
.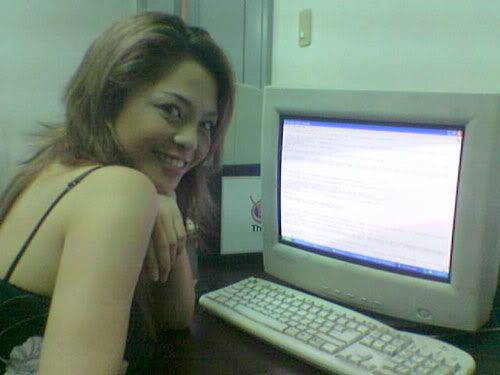 Yes, that's lines and lines of HTML she's tweaking. Check out her
online sex toy shop
.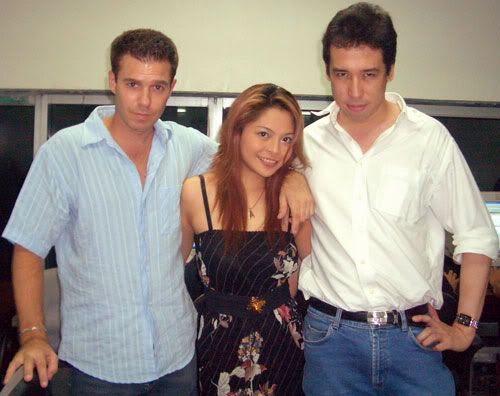 Here's Asia with GrooveNet President
Greg Kittelson
(left) and myself.
I got to keep my shirt on this time
.
Links:
Asia's official site
Asia on MySpace
Asia on GrooveNet
Asia's Sex Confidential
Asia's Toys