Finally, Google does the obvious and puts
Google Reader
on the
Google Personalized Homepage
!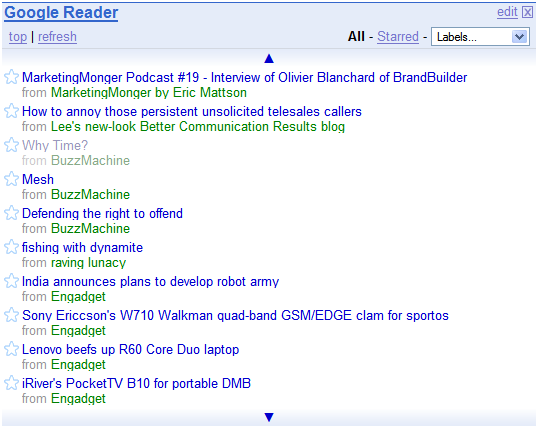 I particularly like the ability to open items in bubbles; I have enough tabs as it is. Since some feeds on my Personalized Homepage are duplicated in my Reader, this integration frees up space for other content. Google just came
one step closer
to becoming my one-stop shop.
Innovative new products are nice and all, but you've got to integrate them at some point. Integrating products
after
releasing them is a challenging strategy that puts velocity before synergy, but Google seems up to the challenge.