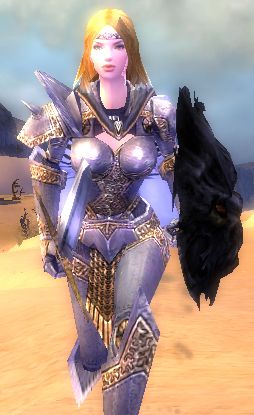 No, it's not what you think.
I'd like to thank Uae Wolf Warrior for escorting me in
Guild Wars
the other night.
Uae Wolf Warrior, and other enterprising level 20 players like her, run an in-game business called "running". They escort you through long, treacherous routes in the
Guild Wars
gameworld in exchange for in-game cash.
Uae Wolf Warrior's rates are quite reasonable, she works fifteen hours a day, and she's a very effective escort. If you need someone to get you through long routes full of monsters you can't handle, look her up.