Just noticed this image on the site of local cellco giant
Smart
.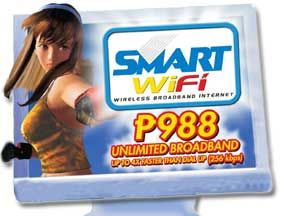 That girl's from
Dead or Alive 3
. As far as I know, Smart has no tie-ups with developer
Tecmo
or
Xbox
manufacturer
Microsoft
for this game. A company that makes well over US$ 1,000,000 a day in prepaid service revenue alone ought to know better.
I'd report this breach to
Microsoft Philippines
, but they don't give a hoot about anything but business software licenses. Hell,
they don't even know who Scoble is
.